This week we marked the conclusion of 2018's XBorders: Accord project with a reading event at the Irush Writers Centre, showcasing completed work and work in progress from the 18 writers who completed the programme.


I have learned a lot from taking part in this programme and I have had the privilege to meet some incredible writers and all round humans from across the island and around the world. I hope to be able to draw on my newly honed editing skills and all the MANY ideas I now have on borders for years to come. With thanks to Maria McManus who facilitated the course throughout, Patsy Horton for her work with us and feedback, and to Irish Writers Centre and Arts Council NI for their funding which allowed it to happen.
Powered by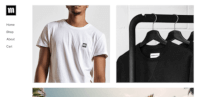 Create your own unique website with customizable templates.